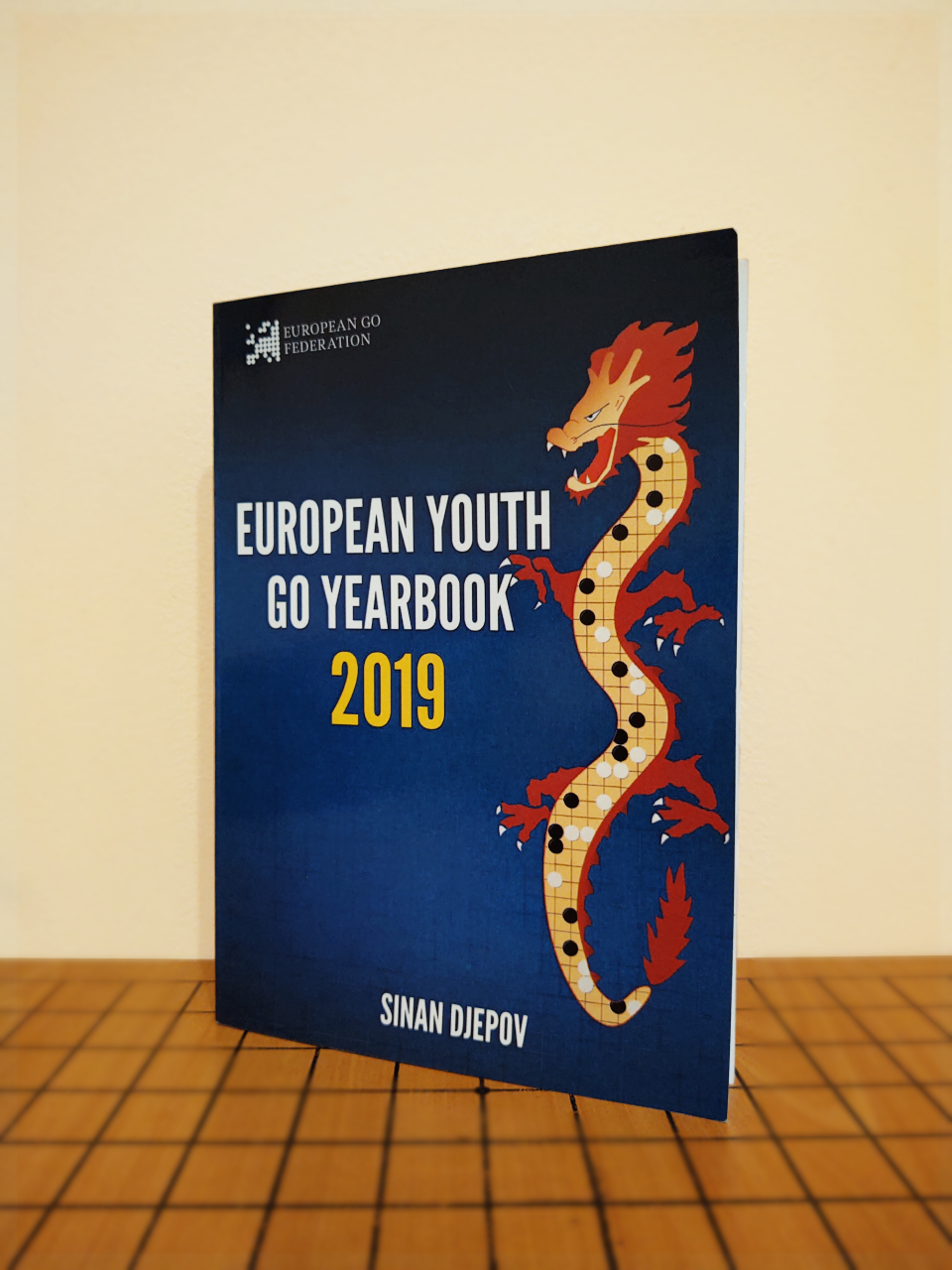 This is a story about the beginning of a new future for youth go players in Europe. The European Youth Go Yearbook 2019 with its only 140 pages covers the SEYGO Tour with in depth review of each of its five stages in Vatra Dornei, Jena, Zaostrog, Vienna and Lausanne during 2019, including interviews with the young talents and upcoming stars.
The chapter entitled Go Through the Eyes of Youth shows not just how the youth see go, but also what they feel about it. The book includes country reports from Romania, United Kingdom, Croatia, Germany, Ukraine, and France.
Detailed and easy-to-follow reviews of the semi-finals and finals of the U12, U16 and U20 categories of the tournaments are provided by Catalin Taranu 5P, Alexander Dinerstein 3P, Mateusz Surma 2P, Ali Jabarin 2P, Andrii Kravets 1P, and Sinan Djepov 5d.
The European Youth Go Yearbook was written by Sinan Djepov 5d, who was the European U20 Youth Go Champion in 2018 and is also a creator of the ExploreBaduk project which will soon be re-launched with its new version.
For a preview of the book, check out these two teasers: Why solving life & death is important? and Go Through the Eyes of Youth.
The book is available on sale as E-book or limited paper edition which will be on sale at several events: TIGGRE – Ellie Cup (Grenoble), European Youth Go Championship 2020 (Stubicke Toplice – Zagreb), 64th European Go Congress (Kamyanets-Podilskyi) or at all SEYGO 2020 events.